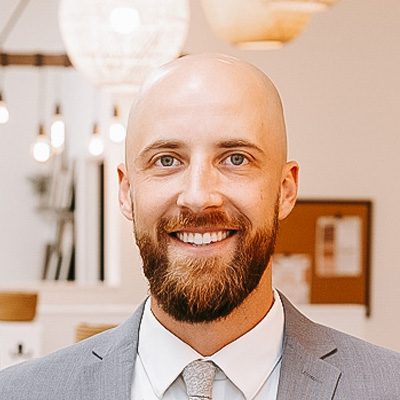 Chiropractor, Co-Owner
Dr. Adam Smith, D.C.
Family First
Dr. Adam is a Maryland native, hailing from the Eastern Shore in Salisbury, MD, where he grew up the middle eldest of four. Dr. Adam learned at a very early age the importance of family and what it takes to make sure that family comes first.
With health as our #1 asset, Dr. Adam's goal is to ensure that you and your family can enjoy and experience all the things that matter.
---
Education and Certifications
Dr. Adam is a graduate of Palmer College of Chiropractic in sunny Port Orange, FL. Palmer College is known as the fountainhead of Chiropractic education. Dr. Adam graduated Summa Cum Laude, as the Valedictorian of his class. He was nominated for the Virgil Strang award at Palmer FL, an award given to a student who demonstrates distinguished accomplishments and contributions in the area of chiropractic philosophical principles.
Dr. Adam practices a very specific technique called Torque Release Technique (TRT). He is certified with the highest rating, Advanced Proficiency, in Torque Release Technique and was also awarded Fellow of Holder Research Institute by the founders of the technique for his contributions in teaching TRT to other doctors and students. At the time of induction, Dr. Adam became one of 17 people in the world with recognition. Dr. Adam is also a certified Webster Technique Chiropractor, a technique specific for women during pregnancy.
Doctor, in Latin, means teacher. Dr. Adam looks forward to educating and leading the community in true health, and he is excited for the opportunity to serve your family!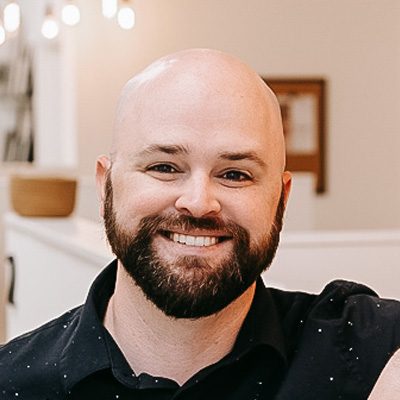 Associate Chiropractor
Dr. Jared Holt, D.C.
He is on a mission to help patients understand the immense capabilities of their bodies. He learned this while obtaining his undergrad degrees in Exercise Science and a minor in Spanish from Brigham Young University, he went on to Palmer Chiropractic College in Florida to secure his Chiropractic degree.
With 5 years of hands-on experience, Dr. Jared holds a firm belief that the human body, when its nervous system operates efficiently, is far from broken or deficient. He particularly enjoys working with families, pediatrics, and pregnant women, providing a comprehensive approach to identify the root cause of health concerns.
Dr. Jared has been acknowledged for his significant contributions to chiropractic care as one of only 17 in the world at the time of induction fellows globally in the Torque Release Technique. Additionally, he's an esteemed member of the International Chiropractic Pediatric Association (ICPA) and is also Webster Technique certified.
Beyond the office, Dr. Jared leads an active family life. Married and a father to three children, he enjoys indoor and outdoor games, exploring new places, and trying new activities with his family and dog. In our office, Dr. Jared looks forward to guiding you on your journey to holistic health, celebrating the inherent strengths of your body, and working together to achieve your health goals.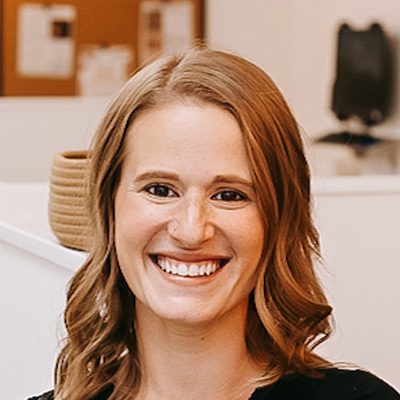 Office Administrator, Co-Owner
BROOKA
Brooka grew up in a small town in southern Pennsylvania where she spent most of her time with her large family and friends. She enjoys the beach as much as ice cream, and loves to travel to new places. Brooka is passionate about community and desires to build it wherever she goes.
In addition, Brooka has a huge passion for serving and educating people. She wants people to know about the incredible power and design of the human body, that God does not make junk, and our bodies are meant to heal from the inside out. Brooka strives for the masses to know this truth. She wants to see restoration in health and relationships among families. When a family unit is functioning healthier, it contributes to a happier, healthier community.
Brooka graduated Summa Cum Laude from Salisbury University with a degree in Early Childhood Education. She spent 3 years teaching kindergarten and loving on the little ones in Daytona Beach, FL while Dr. Adam started and finished schooling. Her love for chiropractic grew as well as her desire to build a business ministry with her husband, and now she is co-owner and office admin of the practice. Brooka loves to educate people in our community about what true health looks like!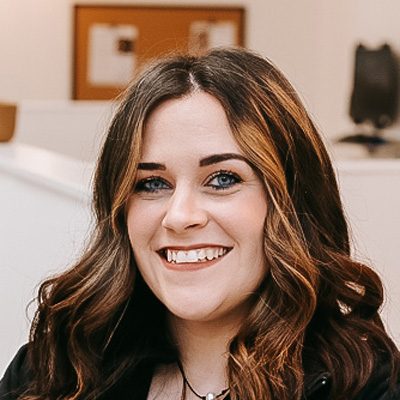 Lindsey is originally from Pueblo, Colorado, and recently moved to the Frederick area to be closer to her husband's family. She earned her bachelor's degree in Music Business. She enjoys cooking for her big family and going to the movie theater with her husband! 
Lindsey loves her pets and they all have Mexican food names (Taco, Beans, Sopapilla, and Churro). She misses the Colorado winters but is loving what Maryland has to offer!
Chiropractic Assistant / Case Manager
Karen
Karen was born and raised in Maryland. She graduated from Norwich University with a Bachelor's Degree in Psychology. Karen played ice hockey for 19 years and was a 2x Ice Hockey National Champion.
Karen is super passionate about helping others, valuing what she has in her life, and living life to the fullest while having fun! In her free time, she enjoys riding dirt bikes, staying active at the gym, being outdoors (whether relaxing, camping, or doing water activities), and spending time with her significant other, Cory, and friends!
---
Why I Chose Chiropractic
I wanted to make a difference in people's lives and I am fascinated by how the body works and the varied ways chiropractic can help someone in their health journey for more than just "quick relief".
I have to thank my significant other, Cory, for telling me to pursue my dream of entering the chiropractic field. He said since I was passionate about helping him find relief through different techniques of massage, stretching, pressure point, etc., that I would be good at doing the same for others. I am now a licensed Chiropractic Assistant and love helping other people reach their health goals!
Front Desk Specialist
Emily
Emily is a Frederick County native, now married to her highschool sweetheart, Zach! Emily received an Associates Degree in Business Administration and has used that skill in many different ways! Emily loves to help people in whatever way she can, wherever her faith takes her.
When not working, Emily loves to be with her friends and family going on trips, making delicious food, enjoying nature, and trying new things!
OFFICE HOURS
---
Monday
10:00am - 12:00pm
3:00pm - 6:00pm
---
Tuesday
3:00pm - 6:00pm
---
Wednesday
10:00am - 12:00pm
---
Thursday
10:00am - 12:00pm
3:00pm - 6:00pm
---
Friday
Closed
---
Saturday & Sunday
Closed